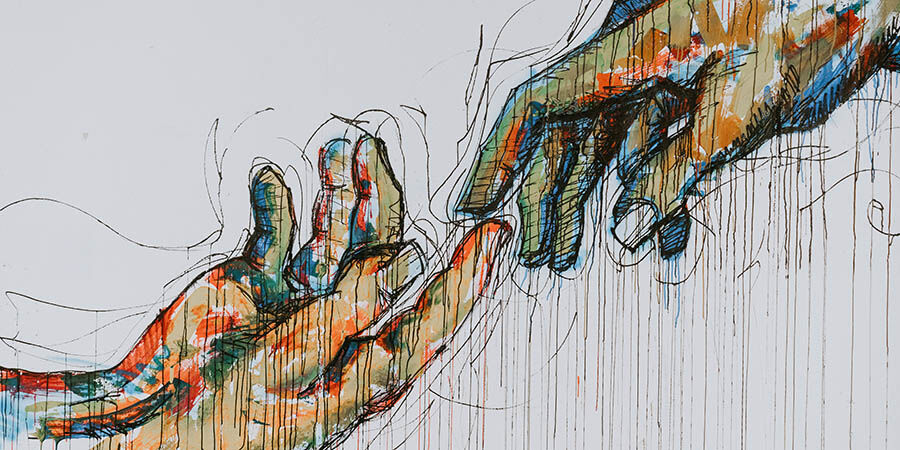 During testing times, like the one we are currently experiencing, doubts may arise about how to properly clean sex toys and even about whether it is possible for a sex toy to transmit the coronavirus.. Let's start with the basics, COVID-19 is only spread through airways. As the World Health Organization explains, "the disease can spread from person to person through droplets from the nose or mouth that are released when an infected person coughs or breathes out. This means that the virus cannot be transmitted through genital fluids. But let's not fool ourselves, to have sex you have to get pretty close to another person— so it's difficult not to share a single drop of saliva! Anyway, if either you or partner have symptoms or you suspect you've been in contact with someone who has the virus, it's best to avoid all contact. If you're indoors, respecting the quarantine and feeling well, then go right ahead—sex is healthy and strengthens the immune system. The more, the better.
With regards to sex toys, can they be used without any risk? Of course they can and we're tremendously thankful for that! There's absolutely no problem as long as you follow some basic hygiene rules. Vibrators, dildos, suckers—any type of sex toy—should be for you own personal use and mustn't be shared. Only you should use it! Obviously, this sexual greediness doesn't necessarily extend to your partner—but no one else! It's good to be kind, but in this case—sharing isn't caring! Each to their own. On this basis, great care must be taken. What this means is, if you arrive home and you don't wash your hands, and you go straight for your favourite vibrator—well, put it this way—you've just invited all the germs and bacteria to a very different type of orgy. Stay at home and only go out if it's absolutely essential—that doesn't mean venturing to the supermarket because you've run out of your favourite pistachio flavoured ice-cream. Each and every time you arrive home you should immediately wash your hands—before touching anything. It's that simple. If your hands and your toy are clean, there's no risk—just pleasure, and a wonderful way to while away the time.
How do I wash my adult toy?
Normally, it's enough to use warm water and neutral soap before and after each use. Nevertheless, to avoid all risk, you should also use a disinfectant and specific cleaner for adult toys. Here you´ll find several that can be used for any type of sex toy, no matter what material it's made of. What's more, if you have more than one sex toy, it's important that you don't keep them together—especially if they are made of different materials.
Can I use sex toys with my partner during the quarantine?
As we mentioned at the start of the article—as long as neither of you have symptoms or have been in contact with an infected person—there's absolutely no problem. The hygiene rules are the same whether you use them alone or in company.
Stay at home and remember—make pleasure your sanctuary.