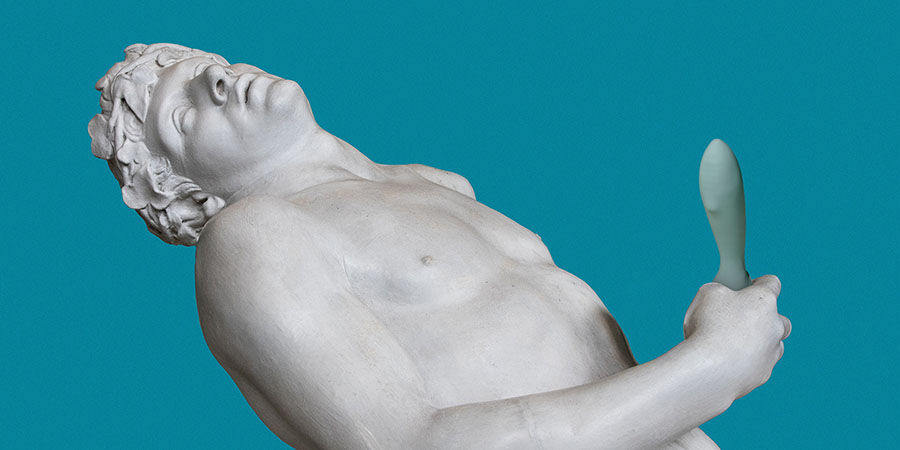 It was St. Augustine that uttered the words, "Grant me chastity and continence, but not yet." As far as prayers go, we're sure you'll agree that this one is pretty cool. So, let us give you some advice: if for whatever reason you're thinking of purifying your spirit by renouncing your carnal desires — put it off for a while. Today isn't the right time to give up the few pleasures for which you can't yet been fined. Whether you're so madly in love that you don't mind making a fool of yourself on TikTok like Gigi and Zayn; whether you haven't got time for that social media silliness like Amal and George; or whether you've just got rid of your other half like Lady Gaga — we've got the Valentine's Day promotion you need at EroticFeel. And how can we be so sure? It doesn't matter if you have company or if you're flying solo; whether you're in your 20s, or you're revelling in your golden years — pleasure can always make its presence felt. Do yourself a favour and welcome it with open arms — because you've had enough of cute teddy bears, flowers and chocolates.
Only at EroticFeel — Valentine's Day promotions for LELO
Fans of sophistication and design, LELO is with you. From 27th January to 14th February, receive a free massage candle, a 75ml lubricant and a special toy cleaner when you purchase a Sila, a Soraya 2 or a Tiani 3.  In other words, the purchase of any of these three models comes with not one — but THREE free gifts.
But wait — there's more! Does the sound of a male masturbator that seems to be straight out of the 30th century appeal to you? Well, with the purchase of an F1s Developer's Kit you'll get a 75ml lubricant, a penis tuxedo (it never hurts to look your best for the big occasions) and a box of three Hex by LELO condoms — completely free!
Only at EroticFeel — Valentine's Day promotions for Satisfyer
Ladies, keep your eyes peeled; we have two quick-fire deals coming up that'll have you chomping at the bit:
Flash Offer for Double Joy: if you love sharing, you can buy this vibrator for couples by Satisfyer in any of its three colours for only €15.95 or £14.95. The offer is only valid between 10 p.m. on the 27th January and 11.59 p.m. on the 29th January.
Flash Offer for Satisfyer Pro 2 Vibration: the most famous clitoral sucker of all time is now available at EroticFeel for only €15.95 or £14.95 between 10pm on the 3rd and 11.59pm on the 5th of February. What's more, thanks to Bijoux Indiscrets; with every purchase of a Pro 2 Vibration during this offer, you'll receive a free 5ml Slow Sex clitoral balm, while stocks last (trust us, it's worth hurrying for).
Only at EroticFeel — Bijoux Indiscrets promotions for this Valentine's Day
As we've already mentioned, this pioneering erotic chic brand is giving away their clitoral balm (5 ml) from their Slow Sex range with every Satisfyer Pro 2 Vibration purchased during the Flash Offer (while stocks last).
Plus, you'll receive a free tote bag by Maze with any order from the Maze range made between the 27th to the 14th February.
To top-off this promo and for the complete sensory experience — we'll give you a free Aphrodisia clitoral balm when you purchase an Aphrodisia massage candle or an Aphrodisia body mist.
Only at EroticFeel — Lora DiCarlo promotions for this Valentine's Day.
Yes, clap your hands! We've got 20% discount on all products by the most revolutionary and luxurious brand on the market in our online sex shop from the 6th to the 14th of February. If you were thinking of giving yourself a special treat and the best gift in the world — there is no better time!
Only at EroticFeel — MyHixel promotions for this Valentine's Day
Valentine's Day is a great time to enhance your sexual prowess. Get 20% off the original price of a MyHixel TR on our website from the 5th to the 14th February. What's more, with the purchase of this, you'll receive an anatomical sleeve absolutely free.
They say that it's impossible to get quality, variety and quantity. We categorically deny this. This Valentine's Day, luck is on your side — don't let it go to waste!