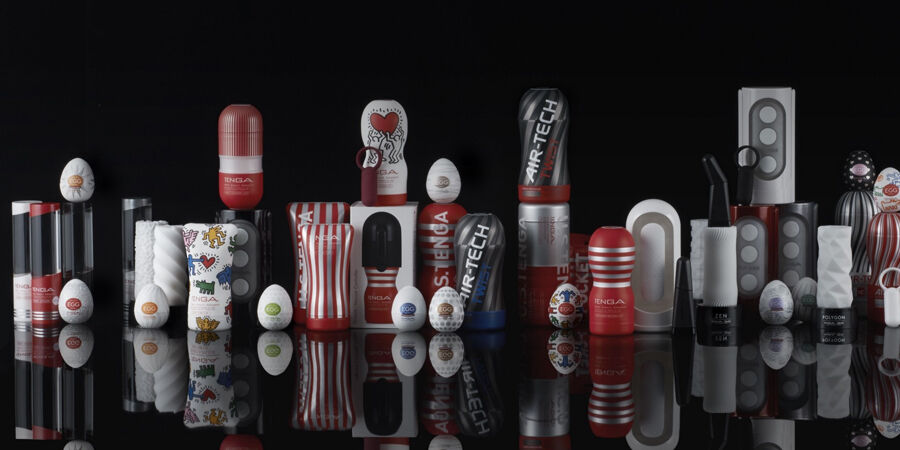 If you are a faithful follower of our blog, you may have realised that we love Tenga in all its versions. And today, it's Tenga's turn, its masturbators with suction effect.
You should know that you have eight different models to choose the one that best suits your needs. You have:
Firstly, the Air-Tech with a standard size. With an insertion depth of 15 cm and an insertion width of 4.5 cm, they have been designed with three types of texture and rigidity of the sleeve or inner cavity. For those who prefer more natural and delicate sensations, the Gentle model will be perfect. The Regular is suitable for all audiences, while the Strong is ideal for those who love stronger feelings.
All those men with a bigger size will have the Ultra model as an ally. Its insertion depth is of 17.5 cm and the insertion width is 4.5 cm.
In case you want to try something new, the Air-Tech Twist can rotate to give you five different experiences The Ripple has a texture based on gentle waves and the Tickle has rugged nubs. They both have an insertion depth of 16 cm and an insertion width of 5 cm.
Finally, if what you want a more intense suction effect, Tenga has the Air-Tech VC Regular and Ultra. These masturbators are compatible with the electronic suction device Vacuum Controller: Even though they both differ in size, the texture of the inner cavity is the same in these two models.
After this short introduction, you may think that there are no big differences between each of these products, but we invite you to try them and tell us. Tough we have already talked about the variety of these products, we want you to know that they have resemblances. For example, did you know that the Air-Tech masturbators are reusable? The sleeve is made out of elastomer, so it is possible to wash after each use. With a proper care, you can have an excellent companion for those long sessions of play. And do not forget the main characteristic of these items: the upper end of the case has a hole that, in addition to make the insertion of the penis easier, creates an exciting suction effect when covering and uncovering it. Start playing with your fingers!
Last, but not least, we want you to recommend the use of Tenga lubricant while using these masturbators. The Air-Tech are compatible with other water-based lubes, but we suggest the Hole Lotion, from the own Japanese company. Anyway, Tenga wants to guarantee a perfect first experience, so all the Air-Tech come with a sachet of lubricant on the inside. In our sections of masturbators and lubes you can find all you need to have a good time. From EroticFeel we have given you a little guide to make a bit easier your choice. Now it is your turn. Enjoy!