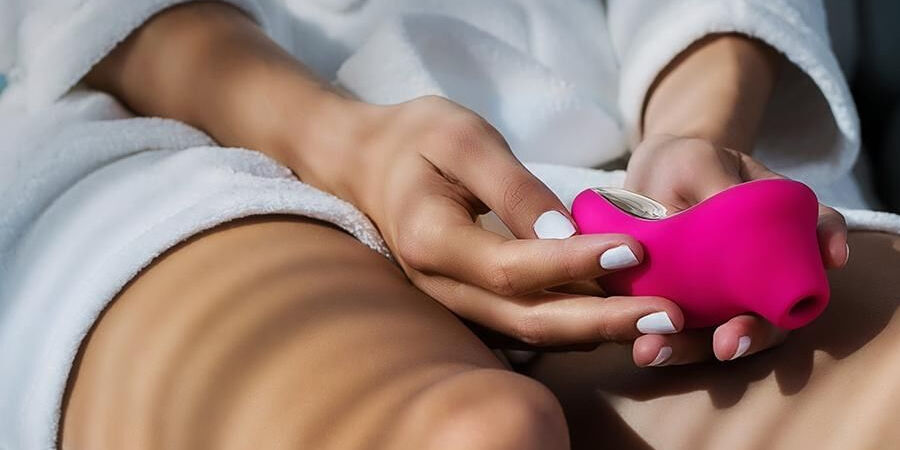 Did you know that what we see of an iceberg is only a little part of what this large piece of ice is made of? The same applies to the clitoris. LELO has wanted to draw this comparison so we can understand the great secret hidden by the only organ of the human body intended exclusively for sexual pleasure.
Until recently, sex toys for clitoral stimulation only had vibration. This meant major limitations, since vibrations could only stimulate the visible part of the clitoris. Okay, it's true, that could be enough, but... Why don't stimulate it completely? Why limit the pleasure to a small percentage if you can enjoy to the fullest?
Considering all this information, Lelo wanted to design a sex toy that could stimulate each and every one of the infinite nerve endings of the extraordinary female organ. That's why it decided to replace the conventional vibrations with a new technology based on the transmission of sonic waves as pulsations. This way, the Sona clitoral sucker doesn't need to have direct contact with the clitoris to take you to a new dimension of pleasure.
Besides, the Swedish company, known worldwide in the erotic sector, has redesigned the interface with three buttons, with which you can increase or reduce the intensity of the sonic waves or even alter the rhythm of the pulsations. It has 8 different settings, so you can experiment new sensations. Have you paid attention to its design? It is specially conceived to adapt to your hand, making the buttons so easy you can use them with your eyes closed.
And if all that was not enough, the Lelo Sona is also waterproof. You can take it with you wherever you go, without any limitations. Would you like to share your bedsheets? Or maybe a jacuzzi? Whatever you choose, you need to know that you have an hour to enjoy its company. And if you want to have more time, don't worry. You just need to charge it for a few hours with the USB cable included. Then, you can continue giving free rein to your imagination.
At EroticFeel you will find your revolutionary Lelo Sona clitoral sucker in three different colours: a delicate pink, an elegant black and a daring cerise. It won't deceive you!