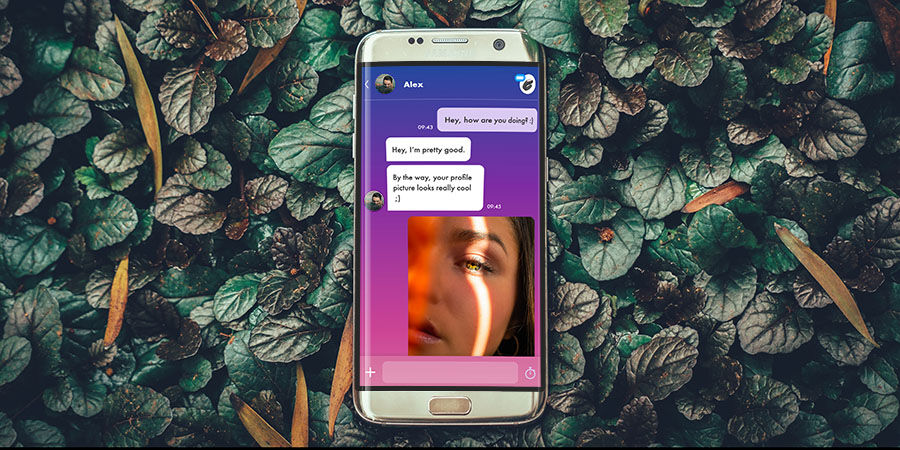 I'm sure you know someone like that person. Yes, that strange person who doesn't even share what they had for breakfast on Instagram. That person who still prefers to read books made of paper and who walks down the street — without having downloaded the application that counts your steps and calories burnt (shock, horror!) Analogue lovers of this world — you still keep a VHS collection, check your temperature with a mercury thermometer and take any opportunity to sing the Shake n' Vac song. Being retro, being classic, being nostalgic — is indeed all the rage! But it's one thing using an old Nokia 3310 (Whatsapp is overrated anyway) and quite another to miss out on an orgasm to the rhythm of 'We Will Rock You!' out of a sentimental yearning for yesteryear! The future is here, accept it! The Satisfyer Connect application is here to ease you in gently to the 21st century. We promise that it's so intuitive that even we're able to use it — and you won't believe the results!
Let's take it one step at a time. Satisfyer have launched a new line of adult toys that can be connected to the app created by the German company. It's completely free, with no ads and available for Android on Google Play and iOS in the App Store. The first thing you have to do is download it to your tablet or mobile phone and pair it with your toy via Bluetooth (the icon for this will appear on the top right). Once you've done this, the icon will show the Satisfyer products that are online (you can have up to four different devices paired to the app).
What does this new Satisfyer application offer?
Wonders. That would be the quickest answer. But just to go a little deeper — we'll break down its main features:
Play Program
This is a series of pre-installed vibration patterns that you can play back automatically.
Live Control
This is where the really good stuff begins. Create your own vibration patterns, adjust their rhythms and intensities, and control your toy's motors together or individually. Save as many patterns as you like or share them with other users completely anonymously.
Ambient Sound
If the words your partner whispers into your ear give you a thrill — imagine if those words or moans became vibrations that give you intense stimulation. This function allows you to synchronise the vibrations with a voice or ambient sound.
Music Vibes
Mozart, The Cheeky Girls, Queen or Lady Gaga — the app allows you to turn your favourite music into vibrations and these vibrations will be converted into pure pleasure.
Connect with your partner from the other side of the world
From the other side of the world or from the side of town — because these days it's increasingly difficult for couples to see each other face to face. Nothing replaces the pleasure of another body against yours. However, Satisfyer's exciting new technology really helps to keep the flame of passion burning bright. Chat with your partner or with any other person (consent is required by both parties each and every time a new conversation is started). The chat doesn't only allow you to talk — but also to send photos or make a video call without ever leaving the application. Once connected, stimulation can be controlled by someone else remotely. So, when your partner says good night — it really is good!
You don't have to throw yourself head-first into the digital age — but the Satisfyer app is one 21st century innovation you really must experience.