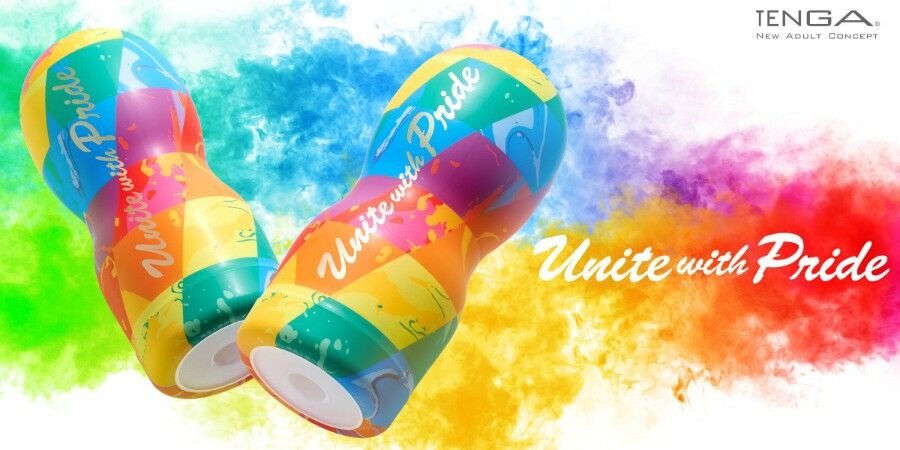 During the month of June and for 50 years now, the streets all over the world turn rainbow to celebrate diversity. Why this month in particular? To explain it, we have to go back in time, specifically, to June 28, 1969. This day, a police raid took place at the Stonewall Inn bar, in the Greenwich Village neighbourhood of New York. This neighbourhood was very popular among the LGTBI+ community and the Stonewall Inn was, without doubt, one of the most important benchmarks. That police raid become a series of riots that lasted for 3 days, which marked a before and after on history. Since then, each year a LGBTI+ Pride march is celebrated to remember these events. The first march, obviously, was celebrated in New York, but it has gradually spread to the rest of the world.
The recognition of the respect towards this community is so important that even brands like Tenga want to contribute. This way, the famous Japanese company of sex toys has been supporting this cause for 3 years, even though this is the first time it ventures to do it worldwide. How? With the Rainbow Pride Cup. Part of the proceeds is contributed to activities proceeds obtained with the purchase of these attractive masturbators will contribute to activities related to sexual minorities.
If you know Tenga, we imagine that this masturbator will be familiar to you. Doesn't it remind you of the Original Vacuum Cup in red? It has the shape of an hourglass, an insertion depth of 15 cm and a lubricant ring, also called "Smooth Pad", so you won't have to worry about anything else when using it. This is a masturbator of a single use, since it has been made of thermoplastic elastomer (TPE). This material is porous and quickly deteriorates. However, from EroticFeel we guarantee you an unforgettable experience with the Rainbow Pride Cup, because it has an inner structure based on wavy ribs, to experiment an absolute pleasure.
Celebrate individuality with Tenga and EroticFeel and enjoy your sexuality to the fullest!