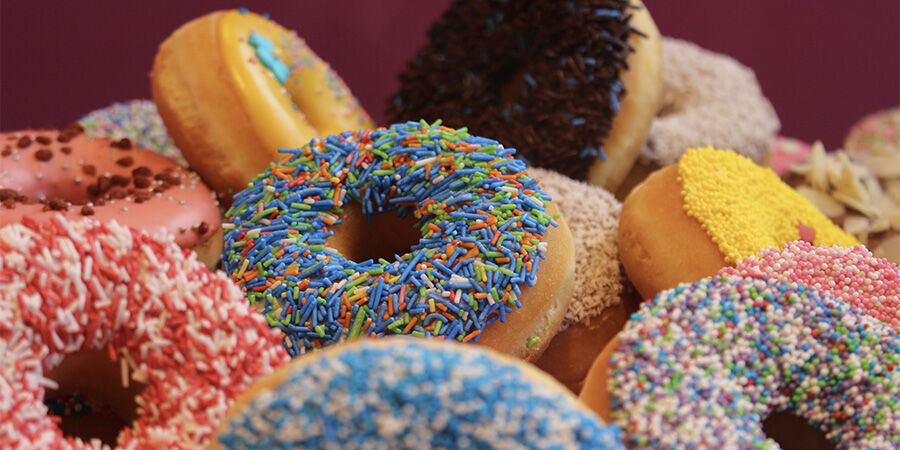 As Merche used to sing, open your mind and you will discover what people enjoy in life. A very appropriate lyric for the subject that concerns us, so a couple of favors, never again take it badly to be sent to fuck off, because the desire for a good anal stimulation is better than Merry Christmas, and pay attention, because a new world, better and more exciting, awaits you on the other side of the border.
Anal orgasms? Hundreds, please. Three little things before giving way to our detailed guide: the anus is one of the largest erogenous zones of the body and its walls are full of nerve endings, has no orientation or gender and yes, it needs some care, you can not ram in plan miura because there is no sphincter that does not suffer before an onslaught without tact, patience and lots and lots of lubrication.
Slowly, don't be in a hurry
Intense, dull, fast, overwhelming, multiple... yes, there are many orgasms, but they are not different types, just different ways of experiencing and reaching them. Just as there is no single erogenous zone (thank goodness), there is no single way to climax. This information should be engraved in our minds so that we don't just focus on the genitals and miss out on fantastic things. Is it possible to reach orgasm through anal stimulation? Of course, and what does that orgasm look like? Quite frankly, it is often more intense and longer lasting for men and also for women when combined with clitoral stimulation.
In fact, the data backs up our claims. As prejudices are disappearing, the number of people who enjoy anal stimulation is also increasing. A survey published in the Journal of Sexual Medicine revealed that in 1992 only 16% of American women between the ages of 20 and 24 had had anal sex. The figure, however, gradually increased, reaching 46 per cent in 2010.
The secret to reaching climax through this practice is patience. Before penetration, you have to arouse, massage, relax and dilate. Let's remember that 90s programme presented by Bertín Osborne called Contacto con tacto (ideaca), because it was not very good, but the name, like Merche's song, comes to mind. The first thing you need is desire and the second, time. If it's your first time and you think it's going to hurt, your body will prepare for the pain by tensing up. Start by stroking the external area with your fingertips, little by little. Doing it in the shower is also an excellent idea. The nakedness and the warm water will help to relax the muscles.
Introduce a finger very slowly in a circular motion, giving the sphincters time to dilate. When you feel the sphincters begin to dilate sufficiently, add another finger to the equation. Remember, too, that the higher the level of arousal before you embark on anal exploration, the easier and more pleasurable the next steps will be.
Use sex toys
Erotic toys have arrived to make our lives easier, so let's use them to achieve our goals. There are different types of toys designed exclusively for anal stimulation, from the most traditional dildos to Thai balls, vibrators equipped with powerful motors and anal plugs, perfect for getting started in the game and help dilation. Where to start, what is the most appropriate toy for first timers, or what kind of features should have a toy to be used in anal stimulation?
Anal dilators
As you can imagine, we don't recommend penetrating a scared, undilated anus with a 30-centimeter dildo. There are different types of anal dildo, made in different sizes and with different materials. In the case of the more classic ones (large and phallic-shaped), it is best to reserve them for more advanced games. When choosing the ideal anal dildo for you, take into account its measurements (both length and thickness), its material (the safest and most hygienic is medical silicone) and, of course, make sure it has a safety stopper that prevents the toy from being absorbed by the intestine (it can happen and it's not pleasant).
Thai balls
Unlike Chinese balls, which are much more popular, Thai balls are still largely unknown. However, they are an ideal toy for men and women, perfect to dilate the anus, to stimulate it, and to increase the excitement and intensity of orgasms. If we have to define them, we could say that it is an elongated structure, a kind of string of spheres or beads that go from smaller to larger specifically designed for insertion into the anus.
If we have to recommend an anal toy for beginners we would debate, without a doubt, between the Thai balls and the anal plugs. Easy to insert, the progressive increase in size helps make insertion comfortable and painless. And besides, if you use the Thai balls while you masturbate, masturbate or are enjoying any other type of practice, remove one by one each ball when you feel the orgasm is about to come. The experience will be incredible.
Anal vibrators
These are already big words. Equipped with at least one motor to generate vibrations with different patterns and intensities, the anal vibrators are the ideal toy to reach orgasm. And the best part? There are as many types as there are tastes. Anal vibrators designed to massage the prostate (where the male P-spot is located) and the perineum simultaneously like the Lovense Edge, anal vibrators with remote control like the Svakom Primo, anal vibrators with heat function like the Tilt by Lora DiCarlo, classic anal vibrators like the Billy 2 by LELO... the options are endless and so is the pleasure they bring.
Anal plugs
With or without vibration (we prefer them with), anal plugs have a conical and narrow tip that gradually widens to achieve a progressive and pleasurable dilation. Perfect for muscle relaxation, foreplay and other types of stimulation, there are plenty to choose from. Medical silicone, steel, glass, with diamonds, with tails, with vibration? The world of anal plugs is immense and endless, for all kinds of tastes and fetishes.
Lubricant, the most important thing
Do not be confused that this is the last point, because we have left it for the end precisely because it is the most important. The line between pleasure and pain in anal stimulation is the lubricant. First tip: never be too much. Being stingy with lube won't pay off. Take our advice. Second tip: choose the most suitable according to your tastes and needs. There are still some who think that for this type of practice you should always opt for a silicone one, but it is not true. Although silicone-based lotions can be perfect, there are also many water-based lubricants ideal for anal sex.
At EroticFeel you will find a specific category of anal lubricants where you will find exactly what you are looking for: compatible with latex condoms, suitable for use with silicone sex toys, relaxing, perfect for beginners, made for harder practices, and even vegan.
Remember to apply generously before you start the adventure and repeat again each time you feel the wetness drop. Anal orgasms await you, go for it.