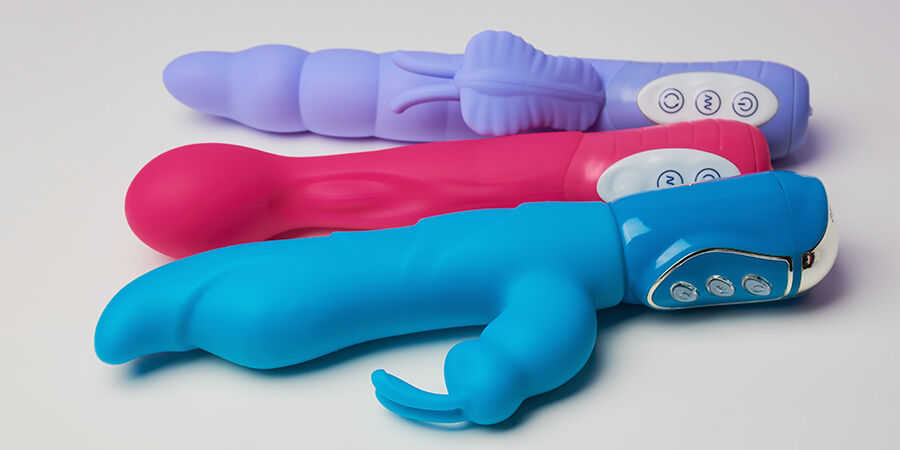 Vibrators Those strangers for some but great allies and companions for others.
So, have vibrators always caught your attention but you have never tried them? Someone has given one to you but you don't know how to start using them? Stay tuned. We are going to tell you everything you need to know in order to change your sexual life and to be very attached to your vibrator. It will become your best ally!
How to use a vibrator if it's my first time?
The first time you use your vibrator it's better if you start little by little. Start teasing your body with it, exploring different zones and, like this, you'll discover how much you tolerate the intensity of the vibrations. If your vibrator includes accessories, try them. There's no rush. It's your moment and you need to be relaxed and, the most important thing, enjoy.
The clitoris and the breasts are two of the most sensitive zones of the body, so you need to be careful with these parts. Start with slight touches to verify your tolerance to vibrations. You can try your vibrator varying the pressure and the movements on different parts of your body. But, remember, before introducing the toy on your vagina it is important that the vibrator is lubricated. Otherwise, it can cause you burning, reddening or irritation.
Can I use a vibrator on the bathroom?
Is your vibrator waterproof? If the answer is yes, you have a jewel on your power. In your long baths or your quick shower (that will definitely be longer now) you can enjoy pleasant moments thanks to your new toy. Everything is admissible. Start slowly and continue increasing the intensity of the vibrations. You only need to enjoy.
When you are done with your vibrator, you'll have to clean it with water and pH neutral soap. It is not necessary to boil it or anything like that. You can keep it in a bag to protect it, but we recommend you to clean your toy again before using it.
What do you think about this guide? We are sure your new companion will become essential on your life and that you will want to complement it with other products that improve your sexual life.