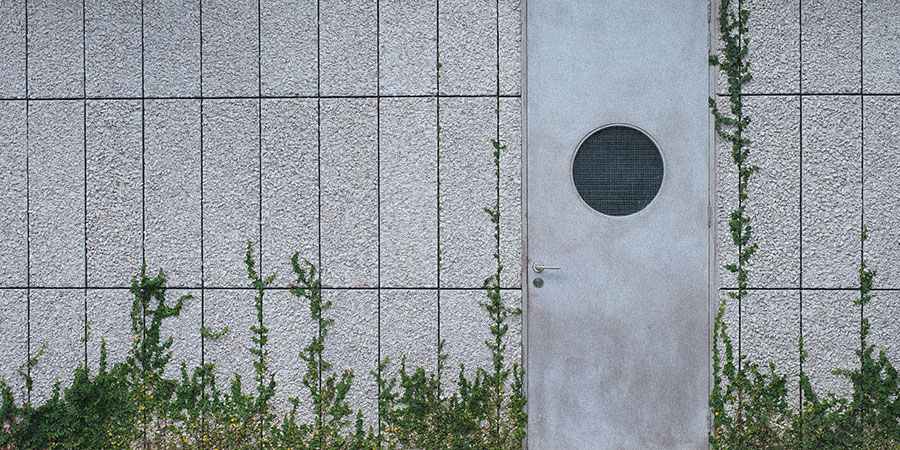 The anus and its infinite possibilities, that's the topic that concerns us today. It turns out that in the case of men their point of maximum pleasure and sensitivity, the so-called P-spot, is located next to the prostate and, logically, the only way to reach it is the anus. In the case of women, and although prejudices insist on repeating that they do not like anal stimulation, it should be noted that the anus has more nerve endings than the vagina. So you see, the data shows why anal sex is the third most common practice after intercourse and oral sex. So why the culture of shame surrounding anal pleasure? Moral and religious stigmas aside, the two main barriers to initiation are fear of pain and hygiene, two impediments, by the way, that are easily surmountable.
The medical literature describes a multitude of cases in which foreign objects have been found in the rectum: carrots, apples, deodorant bottles, candles, bottles, vacuum cleaner tubes, screwdrivers and even an eel. In other words, we like to explore, although unfortunately we don't always seem to find the right tool to do so. So, let's start with the obvious, no shotgun barrels if you don't want to end up in the emergency room.
Before we start, what is an anal vibrator?
An anal vibrator is a sex toy equipped with at least one motor to generate vibrations and that always has a ring or safety stopper to avoid scares. We remind you that the differences between the anus and the vagina are numerous, but there are two that you should always keep in mind. The anus does not lubricate naturally and instead of tending to expel, like the vagina, it tends to suck. Hence the need to always resort to a good lubricant and a safety-stopper sex toy, two precautions that will save you pain and an uncomfortable visit to the doctor.
With this clear, it only remains to choose the type of anal vibrator that best suits your tastes and level of experience:
There are P-spot vibrators designed to easily reach the most sensitive place of the male anatomy and massage it with different rhythms and intensities. In this category we find some as fantastic as the Lovense Edge, an adjustable prostate massager that also stimulates the perineum and works by remote control at short distances (via Bluetooth) and thousands of miles away (via app). Or the LELO Hugo, a deluxe vibrator that simultaneously stimulates the P-spot and perineum and works by remote control thanks to a remote control with SenseMotion technology. This type of vibrator is perfect for all levels of experience and also for use as a couple.
Thevibrating anal plugs are the perfect toy to get started in anal stimulation and to combine with other types of stimulation. The variety of shapes, sizes and colors is incredible. From the classics with conical design like the Lovense Hush or the Picobong Remoji Surfer, to those with a conical or spherical structure that progressively increases in size imitating Thai balls (Satisfyer Lolli Plug). And watch out! because there are also innovative and with an exclusive heat function that increases the pleasure, is the case of the Tilt by Lora DiCarlo, an all-rounder that is anal plug, G-spot stimulator, clitoral and perineum in a single toy.
Do you prefer a classic anal vibrator? Ergonomic, made of hypoallergenic silicone and with a very soft texture, we propose the LELO Loki or the LELO Billy 2, as delicate as they are accurate.
What are they for?
Anal vibrators are used to stimulate the anal area effectively, comfortably, safely and painlessly. They are the perfect tool for beginners, to dilate the muscles and for different levels of experience without putting your health at risk. Made of hypoallergenic silicone completely friendly to the body and compatible with all water-based lubricants and also with some silicone, anal vibrators are the ideal way to enjoy without fear of all the pleasure that the anus hides.
Who can use it?
Do you have an anus, then you! That is the only requirement to be able to use an anal vibrator. No postgraduate course or forklift license is required. As we have seen, there are some specific to the male anatomy and others designed for any body type. Choose the one that suits you best and we will explain how you should use it.
How to use an anal vibrator step by step
Although, as we have seen, there are different types of anal vibrators, the steps to follow for its use are always the same. If it's your first time it is convenient that you have patience and prepare the ground, because a negative experience can cause you not to try again and then, believe us, you'll be missing something great. To avoid bad experiences, remember that anal stimulation is only painful if you are not doing it correctly, that is, if the level of relaxation, arousal and lubrication is not adequate.
Relaxation is essential
It is helpful to first understand how the anal musculature works to understand why it is imperative that it is relaxed for painless stimulation. Your anus, like everyone else, has two sphincters, an external one that you control voluntarily and an internal one that contracts automatically. If the rectum is contracted, penetration will be painful. Relaxation is therefore essential for a pleasant stimulation. Stimulating the external area slowly is essential to achieve this.
Start with a manual stimulation
If this is your first foray into the world of stimulation, start by exploring yourself alone. The shower, for example, is an excellent place to do this - comfortable, warm, wet and unclothed. Try masturbating as you normally do until you are sufficiently aroused. Then use a finger to open your anus, insert it a little, hold and release. This is a fantastic exercise to get to know your body and help relax and dilate your anus. You can also opt for the bed or another place where you are comfortable. If you are with a partner, ask him to caress you with his fingertips making circular movements around the anus and along the perineum, licking it, or slowly inserting a finger (always with plenty of lubricant) and making circles.
Go little by little
Here are not worth rushing, the dilatation of the muscles takes time. Nor should you jump into the pool with the largest vibrator you find on the market. Little by little, that's the key. Start with manual stimulation and a small plug and increase the intensity gently, the goal will be worth it. The great thing about anal vibrators is that they have the right texture and shape for painless insertion. With a tapered end, when you feel fit start by very slowly inserting the toy and finding the correct and most comfortable position before setting the vibrations in motion.
With a tapered end, when you feel fit start by very slowly inserting the toy and finding the correct and most comfortable position before setting the vibrations in motion.
Our tips for enjoying using an anal vibrator
Remember that if it hurt, it would not be the third most widespread sexual practice in the world.
Get rid of fears and prejudices.
The secret to enjoy this erogenous zone is to lubricate, relax and dilate.
You have to feel like it, stimulating the anus is very pleasurable but not obligatory (nothing is obligatory when it comes to sex).
Always start with external caresses, using your fingertips and circular caresses around the anus and perineum.
Combine anal and genital stimulation.
Before inserting the vibrator into the anus, make sure you are very aroused.
Don't be in a hurry, anal stimulation should be gradual.
Choose the most suitable anal vibrator for you, according to your tastes and level of experience.
Take great care with hygiene
Always use lubricant
And we come to the key point: lubrication. Because even though we have repeated it a thousand times we are going to do it again. The anus, unlike the vagina, does not lubricate naturally. And what does this mean? Well, trying to stimulate the anus without a good lubricant instead of pleasurable will be painful and annoying. Remember the scene in 'Last Tango in Paris' in which Marlon Brando uses butter to penetrate Maria Schneider anally? Well, that's not a good idea (nor was filming it without the actress's consent, of course).
Both the anus and the genitals have mucous membranes and a natural pH different from the rest of the body. Any product that you are going to apply in these areas must have some guarantees and have passed some quality controls. So, no home remedies and opt for a good anal lubricant compatible with sex toys (all water-based lubricants are).
In addition to reducing friction and moistening the area making it easier for the anal muscles to relax and dilate, applying the lubricant can be a good time to begin stimulation. First warm it up a little with your hand and using your index and middle fingers, apply it to the anal area with a gentle circular massage.
Neither dirty or immoral or sinful or exclusive practice of homosexuals, the anus, full of nerve endings, is an erogenous zone common to all bodies, genders and identities. Enjoy it!