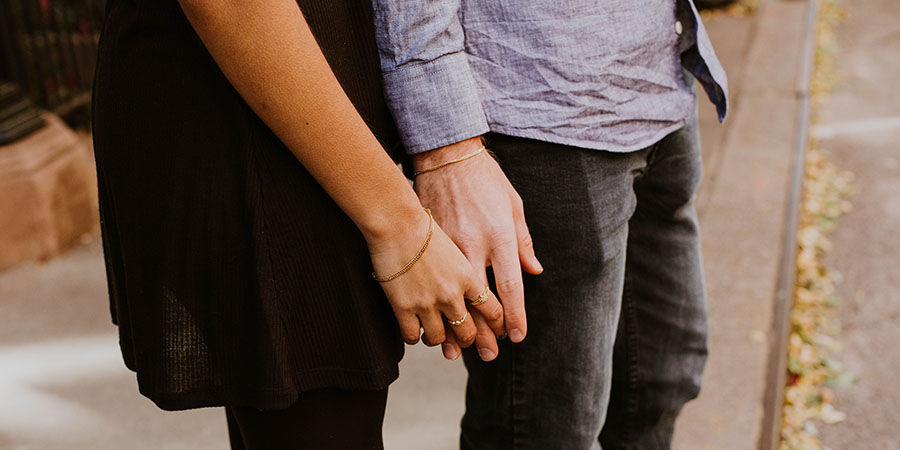 Masturbate more, masturbate better. That's why we're here — to explain how. Do you remember Tenga? Yes, we know, it's hard to forget about a Japanese company that created and launched those famous egg-shaped masturbators. The company, specialists in male pleasure, have not rested on their laurels when it comes to innovation and this new collection is now available in our Online Sex Shop. Impatient to find out more? Well, here's Vi-Bo. Remember the name. Tenga have taken a giant leap forward with this range of small, original, colourful and fun toys — all designed to make your sex life much more exciting. But remember, don't limit yourself; what can be used for couple play can certainly be used for going solo too!
Would you like to meet Tenga's Vi-Bo toys? Let's go!
How should we design our first toys for couples? That's what the creative minds at Tenga must have wondered. Their conclusions: flexibility and vibration; those are the key features of every Tenga Vi-Bo. Let's start with the pink, eye-catching and instantly recognisable Vi-Bo Hand Ball. It'll stimulate each and every one of your partner's erogenous zones: clitoris, nipples, vagina, penis, testicles — and anywhere else you can think of! Place the bands around your thumb and little finger and press the button on the ball itself to start up the vibration. It doesn't matter if your hands are big or small, the ball will fit snuggly because it's made of soft elastomer. You'll also be amazed at the power that something so small can generate. Your hand will become a weapon of mass excitement.
Clever, discreet and very manageable — the Vi-Bo Stick Ball by Tenga is a mini sex toy that'll have you trembling with carnal delight. Don't be fooled by its size; with two vibrating spheres and a curved design to accentuate the pleasure, the thrills will be twice as intense. What's more, it's also equipped with a band for a more comfortable grip. The most sensitive parts of your anatomy will gladly welcome its incredible powers of stimulation.
Flexibility and vibration — those are the key features of Tenga's Vi-Bo toys
And what can you do with a stimulator made up of two vibrating orbs connected by a stretchy silicone body? Go on, let your imagination run wild. There are no rules with the Vi-Bo Twin Ball. Here, like with many of the best things in life, the boundaries are set by the creativity of the user. Need ideas? Let's see, how about inserting one of its spheres into your vagina while stimulating your clitoris with the other?
Let's move on to a pair of dazzling rings; engagement rings? Well, not this time — but you never know! Who wouldn't dare to make such a commitment if it were proposed by one of these two vibrating spheres? We would certainly say 'yes' — in a heartbeat! These two jewels are capable of sparking the flame in any encounter. For the most thrilling foreplay with your partner or for the deepest and most pleasure-filled penetration. Everything is better with the Vi-Bo Finger Ball and the Vi-Bo Ring Ball. They fit perfectly — the Finger Ball to the fingers and the Ring Ball to the penis. Put them on and make some magic!
All Tenga Vi-Bo toys are battery-operated and provide 30 minutes of uninterrupted pleasure. If you notice the vibration getting weaker, change the batteries — and you're good to go! It's best to always keep a few spare ones handy, otherwise you might be forced to leave the party halfway through. Do you fancy a relaxing bathe? What a question! We've saved the best for last — the Hand Orb, Twin Orb and Stick Orb are all 100% waterproof and reusable. Apply a little lube and let the games begin! Which one do you want to do it with today? The pleasure must not be delayed!