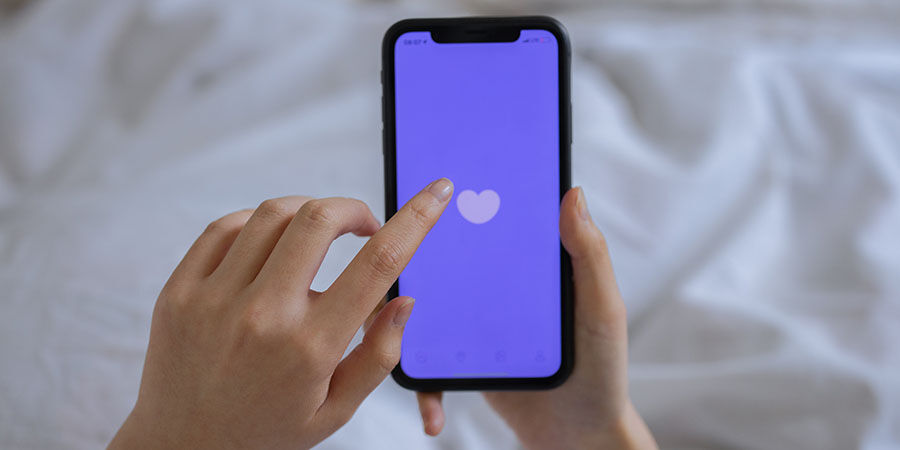 Now that you can no longer ask the prettiest girl at the ball to dance (because there are no more balls), now that it's no longer fashionable to send your friend to act as a matchmaker (it often went wrong anyway and they ended up going out with your friend instead), and now that societies where parents find their lucky offspring a life partner are slowly disappearing (although you can travel to Wuhan, which is very popular lately, where the marriage market has re-emerged with post-pandemic strength) — technology is your most loyal friend. Remember those geeky couples on The Undateables? You had a real giggle at them, didn't you? Well, who's laughing now? We know you've opened a Tinder account saying you like travelling and spending time with friends (very original), but for those with more unusual tastes or preferences — there are more, well, let's say — 'alternative' apps. Do you like Nutella and bacon sandwiches? Are you looking for a partner that only listens to punk rock and Japanese gospel music? Do clowns or genital herpes turn you on? Great! There's a niche for everyone.
We must confess that during our painstaking research, we discovered a particular popular niche: dating apps for Catholics. Not content with the prospect of eternal life and the confession box, they want to make love for serious, reproductive purposes — a la Kirk Cameron. If this is your bag, go to Christian Mingle, CatholicMatch o ChristianCafe. No funny business — just good old Christian wholesomeness.
Now, if you've always found the old sea captain from The Simpsons with his 'Arrrr', his white beard and his wellington boots to be irresistible — Sea Captain Date is the place for you! "Sea Captain Date is the Internet's number one dating site for sea captains who want to connect with men and women (on land and at sea) who share a mutual love of the ocean," they say on their website.
Do you own a dog and have you gone a bit crazy? Do you only ever leave the house to walk him? Do you talk to him in doggy language even though he doesn't have a clue what you're on about? Do you slobber all over each other and share a bed? Wel, you're not alone. If you want your pet to have a good time, go to Social Animals, and if you prefer to get yourself some with the help of your pet — there's Twindog or Animalear App.
So, among all your tastes and hobbies, there's one thing that really stands out: your unconditional love for marijuana. You don't care if they're a conservative or progressive, if they have questionable personal hygiene habits or even if they have 'mum' tattooed on their arm — as long as you can both spend the evening starring in 'Harold and Kumar Go to White Castle', together — you're happy. We don't judge here and the app for you is undoubtedly High There.
Do you like the idea of wearing a babygrow all day and being bottle fed your milk before bedtime? How about being a doting parent to a 30 something year old who's just done a whoopsie in their nappy? We were going to say that we've seen weirder things, but we're not so sure... Anway, we're not qualified psychiatrists, so if you're into this, all we can do is point you in the direction of DiaperMate — where you'll find other like-minded individuals who may well be willing to clean your bot-bot for you. 
Are you vegan and you can't stand the idea of getting amorous with someone who's just wolfed down a 2 pound t-bone steak? Veggly o VegLove will put you in contact with other plant-based treehuggers. Are you an Amish in Canada and struggling to find a partner to share your horse-drawn wagon with? AmishDating will give you a helping hand. Are you a fan of those murder detective shows and do the bad girls really turn you on? With Women Behind Bars you can try to find love with a convicted female serial killer in the United States. Lovely!
Vampires, the undead, misfits who aspire to live in Gotham City, people who only care about golf in this life, 'Jersey Shore' fans... There's a dating app for you out there. EroticFeel verse 1: "Cast your nets deep into the sea and among all the crap, you will indeed find your nourishment".