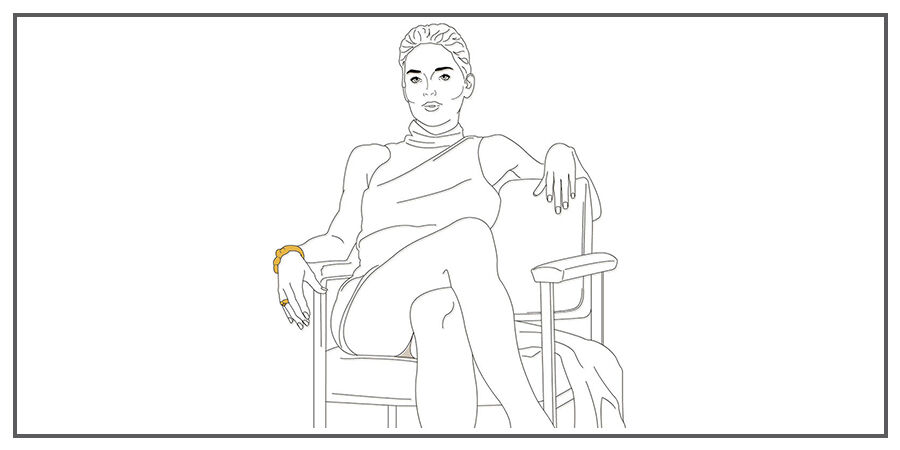 "Love is illegal - but not hate. That you can do anywhere, anytime, to anybody. But if you want a little warmth, a little tenderness, a shoulder to cry on, a smile to cuddle up with, you have to hide in dark corners, like a criminal", is said in the great Billy Wilder's film (Irma la Douce, 1963). It couldn't be more true. It must be said that films have had a very schizophrenic relationship with sex. In 1896 the American society screamed blue murder when the Edison Studios filmed a close-up kiss on The Kiss. The kiss, that couldn't be more chaste and less erotic, turned out to be porn at the end of the 19th century.
In one century censure, veiled eroticism and sex scenes without rhyme nor reason have been coexisting. We will talk another day about the eternal blonde and the most famous single-glove striptease of all time, but today we are not going that far back in time. In the '90s we all knew that any film (literally any film) would have at least one sex scene at the most unexpected moment. It doesn't matter if it was a drama, an epic story, a comedy or a thriller - a roll in the hay was unavoidable, even though it was beside the point. The contracts stipulated how long an actress had to show her breasts, and there was even a request for drawing the poor Ariel "way more fuckable". Not even the little mermaid could get away from the perversion of some executives.
Sex was (more or less) natural, and while it was sometimes shoehorned, it was a socially accepted way of watching scenes of high-voltage. Special mention deserves that extremely awkward family moment, when a sex scene appeared on television; no doubt that this prepares you for life. Nevertheless, many of those scenes have gone through the screen and have become a commonplace, that is part of the collective imagination of several generations.
The most memorable erotic scenes in cinema history
One of the most well-known erotic dances was carried out to the rhythm of 'You can leave your hat on'.
Although the plot was quite bad and the film was even nominated for the Razzie (like the Oscars but rewarding the worst actors, directors and films; that is like the Oscars), the relationship between a domineering yuppie (Mickey Rourke) and a masochistic art gallerist (Kim Basinger) enabled the protagonists to be part of the category of sex symbols. 9 1/2 Weeks (1986) opened the way to what was to come in the '90s.
Who does not remember? At dawn and under a dim light, Molly (Demi Moore) moulds a vase on the potter's wheel, which is between her legs. Sam wakes up and feels like helping her. Their hands, already covered in clay, are touching. Obviously, the sculpture went to hell, but we never again saw pottery with the same eyes.
And we come now to number one on the erotic scenes. An ice pick, a murder and an interrogation. The only one who is having fun is she - the sexiest suspect that has ever been seen at a seedy police station. We already know it before it happens. She is not wearing underwear. The tension mounts. Will she do it? Of course! It's the '90s! Sharon Stone and the cross of legs that left the world breathless. Global blockbuster and immediate classic. It was clear.
"I want you to draw me like one of your French girls", says Rose to Jack. And so he does. She was lying on the sofa, totally naked, except for the blue necklace. The tension, the drawing hand and the eyes of DiCaprio looking over his notebook excite everyone. Afterwards, of course, the hand that slides down the foggy window. The handprint revealed what happened inside the car. We saw nothing, but we knew everything.
There still remain many scenes, but we are running out of time. Shortly after came the new century and Hollywood gave up sex (or almost). They must have thought that it no longer made sense, as sex could be watched on the Internet without going to the cinema, so... What would be the point? But sex is still everywhere. Naked bodies that do not touch each other - that is the philosophy. Women seem to be always ready for sex, and men seem to have just had sex. That is the current aesthetic, We do not see passion anywhere, and when we see it, it is violent, unnatural or frigid. According to the American industry, a teenager can watch all kinds of physical and verbal abuse, but no sex at all. Films that are not R-rated can contain up to three 'fuck' as long as none of them means 'fuck'. It would be crazy to educate them to think that sex is more natural than violence.