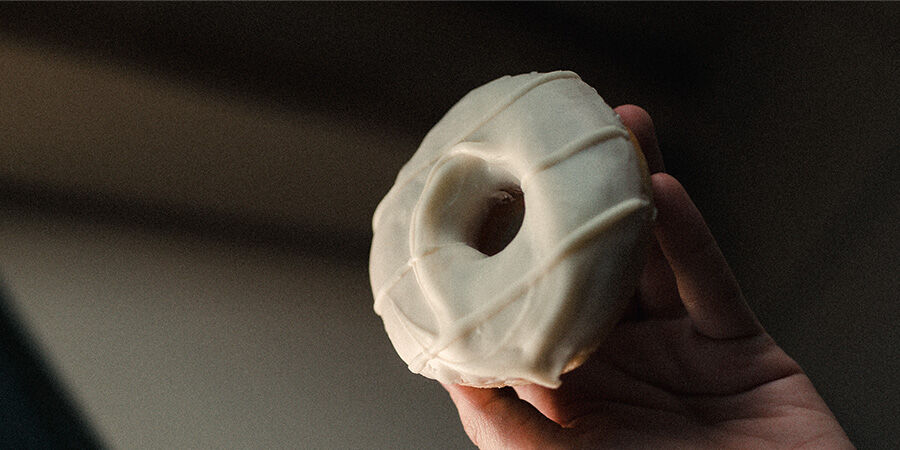 So, you've sent us your questions and now we're going to answer them in this informative article about anal lubricants. Why should you use them? How do you use them? Which ones best suit your needs? The anus is one of the most erogenous parts of the human body. It's packed full of nerve endings and now stimulating is no longer a taboo — but a challenge. Yes, you read that correctly; it's an amazing and pleasurable challenge that we have to approach in the right way to leave behind remarks such as 'it hurts too much', 'nothing goes in there' or 'I don't know how to do it'. As we've mentioned in previous articles, the anus has no gender. Men and women, whatever their sexual orientation, can get great enjoyment from stimulating it. And there are many ways to do it — so use your imagination! By hand, with a toy, through penetrative sex — the only thing you always need is a good lube. Unlike the vagina, the anus does not lubricate naturally. Therefore, a quality lotion that not only moisturises, but also helps relax and stretch the anal tissue is essential. This way, your moans will only be the result of the intense and slippery pleasure you'll be feeling!
Before we go on, we'd like to warn against any homemade hacks. Saliva dries out and you'll be more likely to suffer abrasions as a result of using it. As far as olive oil is concerned, no matter how much it's seen as a healthy cooking alternative; it will leave everything greasy, it's almost impossible to remove (you try cleaning those sheets afterwards) it clogs pores, causes irritation and, most importantly — it damages condoms and sex toys. Leave the oil for your pasta or salad, when it comes to the anus — choose a proper lube!
There are so many available on the market. If we exclude oil-based lubes, because they're incompatible with latex condoms, we're left with three main options: water-based, silicone-based or mixed. These would be the first and most important categories before we discuss added ingredients, textures or flavours.
What kind of lubricant should I use for anal sex?
The range of specific lubricants available for anal sex is vast. First of all,water-based lubricants are perfect for beginners, they don't damage condoms or silicone sex toys, and are light, silky-smooth and wash-off easily. On the other hand, silicone ones are more water-resistant and durable. They're suitable for sex in the shower or bath and for more intense anal play. However, all these seemingly clear guidelines have been blurred somewhat by the emergence of brands like Pjur. The German company has turned everything we thought we knew about lubes on its head by developing extra-durable, water-based lotions and silicone lubricants that are compatible with latex condoms. Choosing is getting more and more complicated!
Relaxing lubricants for pain-free anal sex and easier stretching
Here, we're going to tell you about a series of lubricants that are specially designed for more comfortable and painless anal stimulation. Not only will they provide you with the necessary moisturisation, they also contain ingredients that help to relax the muscles in your anal area and improve stretching — but with no numbing. They don't contain local anaesthetics such as lidocaine and benzocaine, which are commonly found in other products of this kind. Now, pay attention.
Pjur Analyse Me! Anal Glide lubricant contains high-quality silicone and natural jojoba extract, which creates a protective film that promotes skin elasticity and anal stretching. It'll prevent pain during penetration by slightly reducing sensitivity around the anus.
Back Door Relaxing Anal Glide lubricant is a highly-concentrated, high-quality, silicone-based lubricant that delivers a longer lasting gliding-effect — perfect for intense anal play. Enriched with natural jojoba extract, it cares for the skin, is suitable for daily use, and relaxes and soothes your anal tissues for painless stimulation.
Another good option is Pjur Analyse Me! Anal Comfort spray with panthenol and aloe vera. It'll relieve sensitivity in the anal area with no numbing, and moisturise, soften and nourish your skin. Use it together with a lubricant from the Analyse Me! range, and you'll be invincible!
And last but not least, you can always opt for Analyse Me! Anal Comfort. This serum has been specially designed to facilitate anal play and penetration by relaxing the muscles in the area without causing numbness. It works by forming an invisible protective film that reduces sensitivity but doesn't diminish the pleasure. It's also perfect for daily use.
As already mentioned, none of these products contain local anaesthetics that cause side effects and all are compatible with latex condoms.
Water-based lubricants for anal toys
It's no secret — there are millions of toys used for anal stimulation. However,none are as suitable as these butt plugs for beginners. Designed to help stretch the tissue in your anal area gradually and comfortably, they can be the finale or the prelude to the most intense play. When using silicone toys, it's wise not to risk using a lube that could damage them. Always go for water-based ones. Here are some of the most highly-rated ones among users.
Pjur Analyse me! Comfort Water Anal Glide is water-based, tasteless, odourless, and enriched with hyaluron. It moisturises, softens and protects the skin — providing exceptionally long-lasting lubrication without becoming sticky. Suitable for everyday use — it's perfect for silicone enthusiasts seeking a water-based lubricant.
If you're looking for a water-based lubricant for more intense anal sex, choose Pjur Back Door Comfort Water. It's highly concentrated and delivers extraordinary, long-lasting glide thanks to its hyaluron-enriched formula.
And now for one of our favourites — Pjur Back Door Regenerating Anal Glide. Like Back Door Comfort Water, it's a water-based formula for intense anal sex. What's more, it contains panthenol and chamomile to moisturise, soothe and regenerate the mucous membranes and the skin around your intimate areas. Certified as a medical product in accordance with strict EU regulations, this lotion will regenerate irritated or damaged skin, and is suitable for daily use.
Are there any vegans in the house? If you want an eco-friendly, BDIH certified, anal lubricant made from 100% natural, vegan-friendly ingredients which complies with the the organic sector's stringemt requirements — then, this if for you! BIOglide Anal by Joy Division is 100% free of flavourings, colourings, preservatives, oils, fats and parabens. It's water-based and delivers ultra-slippery and long-lasting lubrication, so that your anal games are more comfortable and pleasurable — with no compromising on your health and the environment.
Silicone-based Lubes
The first thing you must know is that all the silicone-based lubricants that we are going to describe to you here are suitable for daily use and compatible with latex condoms. This is absolutely essential if you wish to enjoy safe sex and avoid any unpleasant surprises. Let's start with Pjur Man Premium Extremglide — a highly concentrated, silicone-based lubricant. Just a few drops will be more than enough to unleash the most unbridled passion. It's tasteless, odourless and boasts a silky-smooth texture that doesn't leave your skin feeling sticky.
Do you want to try a silicone-based lube but prefer to start with a less concentrated and equally long-lasting lubricant? Try Pjur Man Basic Personalglide. It's easy to clean, silky-smooth in texture, oil and grease free, and suitable for all types of play — especially underwater sex.
Hybrid lotions — the middle ground
This is for those that want it all . It's the jewel in the crown and its name is Pjur Power Premium Cream. A high-performance, extra-strong anal lubricant that's perfect for use with toys of all types and sizes — and for fisting. This hybrid lotion is made from water and silicone and comes in a cream format. It has excellent gliding properties and is, of course, compatible with latex condoms.
Which brand of anal lube is the best?
When choosing a lubricant — whether for anal, vaginal or oral sex — you must have complete trust in the brand. In Europe, all lubricants must pass strict quality controls before they are allowed to be sold. All lotions must be tested and found to be totally safe. Now you're fully aware of this, your next step is to choose the right lube. The best way to do this is to get informed, be aware of your own specific needs and tastes — and then try it out!
Pjur: the leading brand in lubrication
Pjur sells its products in more than 70 countries on five continents, but all of them — with no exceptions — are made in Germany. With this renowned German company, which has been in the skin-care business for more than 20 years, quality always comes as standard. It's one of the few brands that has a wide range of products that are specifically designed for use during anal sex. Browse through their catalogue and you can choose from water-based lubricants, silicone-based lubricants, sprays, serums, and products enriched with natural extracts that improve stretching and helps your anal tissue to relax. The offer is huge and ranges from products designed for beginners to those designed for the most intense anal play.
Another noteworthy feature is that none of their lotions contain local anaesthetics, such as lidocaine or benzocaine. These are commonly used in lubricants made by other brands to reduce pain, but they can cause numbness and other side effects. Finally, you'll be pleased to know that all Pjur lubes, both the silicone and water-based ones, are fully compatible with latex condoms.
Durex: the brand we all know best
Durex is one of the world's best known 'safe sex' brands and one which you immediately associate with condoms. However, it widened its product range many years ago to include lotions and massage gels — many of which have become global bestsellers. Despite not having a dedicated anal sex range, many of their lubes are perfectly suitable for this practice. Durex Play Eternal is silicone-based, super long-lasting and compatible with latex condoms. It's suitable for vaginal, oral and anal sex. The same goes for Play Massage 2 in 1 Aloe Vera, Play Massage 2 in 1 Sensual and Play Massage 2 in 1 Stimulating — three water-based lotions that are ideal for lubricating the anal region.
BIOglide: The vegan-friendly anal lubricant
JoyDivision and their BIOglide brand produce gels and ecological , vegan-friendly and certified-organic lubricants. Made in Germany, BIOglide was the first 100% natural gel in the world and the first to receive the BDIH seal of approval for natural products. So, for those of you who are committed to sustainable consumption and are looking for an eco-friendly and vegan-friendly anal lube — this is the one for you! What's more, BIOglide anal has a silky-smooth texture that facilitates penetration and it's also perfect for oral sex.
So, what's the best lubricant for anal sex?
If there were a straighforward answer to this question, this article wouln't need to be so long! There's a perfect lubricant for everyone. Someone who's looking to get started in anal stimulation with a small plug, won't need the same lube as someone who's into intense anal sex. Each type is designed to meet specific needs, so now you have all the necessary information — choose the one that best suits yours. Enjoy your amazing journey. And let us know how it goes!