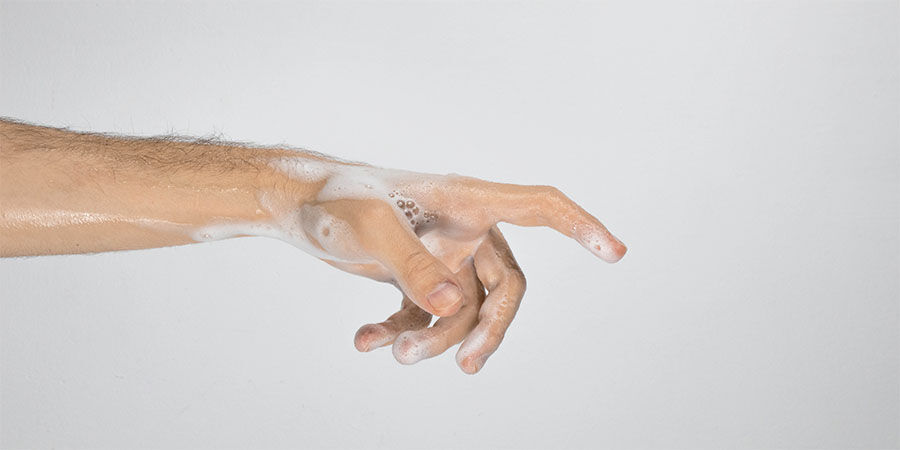 We're delighted that you've found this article; it means that you're committed to good hygiene in your intimate life (and we hope in everything else!). Do you remember your mother warning you to always take an extra pair of underpants, just in case? Well, it's important to remember this too:  a dirty toy doesn't last as long, gets damaged sooner and can cause infections. So, no more 'I'll do it tomorrow' or 'it's OK not to wash it once'. In this article, we'll explain how to clean your toy —whether it's a vibrator, a dildo or any other erotic accessory. First thing first: it'll only take a few minutes and we promise you that the result will be well worth the effort (and the joy).
How to sanitise a male masturbator?
Let's see. We call a male vibrator any sex toy equipped with an internal vibrating mechanism designed to induce pleasure — either by stimulating the penis or the prostate. Meanwhile, a Masturbator is the general name for a male sex toy (with or without vibration) that stimulates the penis. But rest assured, you clean all these different products in the same way. You've probably heard that toys made of different materials, must be cleaned in different ways. And indeed, this is true; for example, you can put a non-porous glass dildo in the dishwasher. This would immediately ruin a toy made of any other material. However, with the exception of the Fleshlight (which we'll talk about later), there's one technique that never fails. Warm water, mild soap and a special sex toy disinfectant that doesn't contain alcohol.
So to clarify, all sex toys should be washed after each use with warm water and neutral soap or with a specific sex toy disinfectant (the ones you'll find at EroticFeel are suitable for any material and don't contain alcohol). We also recommend that you clean your toy before each use; it's safer and guarantees that no dogor cat hairs will end up on your genitals!
How to keep your masturbator in good condition
Make sures it's dry before storing it. You can wipe off the moisture with a clean, lint-free cloth or let it air dry.
Never boil it.
Don't use alcohol or bleach.
Always read the cleaning and care instructions on the packaging of the toy, as they may vary slightly from one toy to another.
Always use with a suitable lubricant. If you don't want to risk it, a water-based lube will work for all your toys.
Don't just put all your toys in your bedside table drawer. Many of them come with their own storage pouch, but if yours doesn't, store it in a toiletry bag or cloth bag. Each one separately — don't put all your toys in one bag!
If your toy uses batteries, remove them before washing it.
How to clean a Fleshlight masturbator
Fleshlight masturbators are made of SuperSkin — a patented material by the brand and renowned for its similarity to the real feel of human skin. Although this has many advantages, it is also make it more delicate than other materials. Therefore, in order to properly care for it, it should only be washed with water and the special water-based cleaner produced by the brand itself. You should not use soap or oil-based lubricants with your Fleshlight.
To sanitize it correctly, simply remove the sleeve from the casing (this is very simple), wash it with plenty of warm water and then spray it with Fleshlight Wash disinfectant. Leave it to air-dry fully and sprinkle Fleshlight Renewing Powder generously over the surface until it's completely covered in a thin layer. This powder is similar to talcum powder and will help to keep the material soft and prevent it from becoming sticky with use.
How to clean a Satisfyer masturbator
There are different types of Satisfyer masturbators. However, they're all equally straightforward to clean. Always wash them after each use (and ideally before) with warm water and neutral soap. Use a specific sex toy disinfectant to kill bacteria, germs or fungi (Satisfyer has its own cleaner for its products). Never store them away until they're totally dry and in the case of models such as the Satisfyer Men Heat Vibration, use Satisfyer Men Renewing Powder once dry to keep the inner sleeve as soft as on the first day.