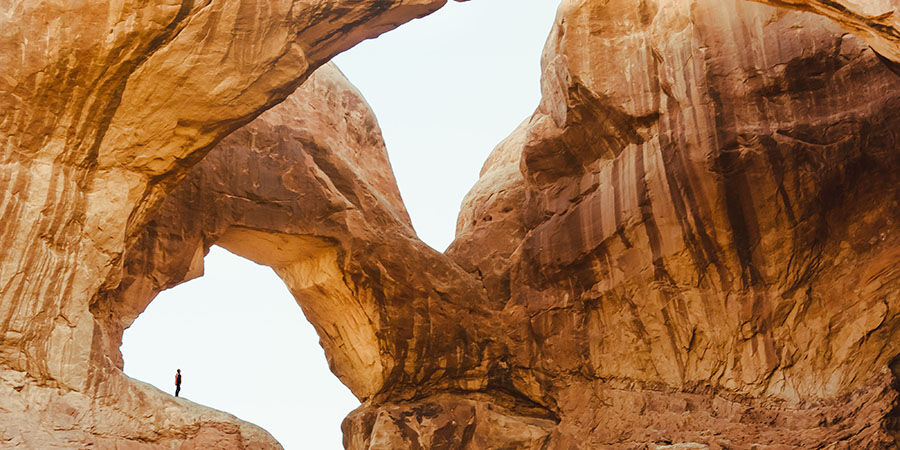 In one of the most exciting yet disturbing chapters in 'The Ages of Lulu' (one of the great Spanish novels of the 20th century and one of the best erotic novels of all time), the protagonist has a life-changing experience. We don't want to give away too many spoilers, but given the title of this article — you probably already have an idea of what happens. Two men penetrate her simultaneously — through her vagina and her anus. This is how she remembers it: "Their penises moved in unison inside me. I could clearly feel them both, their tips meeting, brushing against each other through what felt to me like a flimsy membrane, a thin wall of skin which was in danger at every thrust, and was becoming more and more fragile. They're going to tear me, I thought, they're going to tear me and then they really will meet, one against the other. I liked hearing myself say it. They're going to tear me. What a delicious idea (...) their ends united, my body a single cavity for ever more".
Evidently, it's by no means a modern invention. The Kamasutra features illustrations of women being penetrated vaginally and anally at the same time. Lasse Braun's 1970 movie 'Delphia the Greek' was the first film to show double penetration. Since then, it's become a customary activity in porn. However, as you know, adult movies are pure entertainment and should never be used as learning material. So, let's look at the science. Dr. Barry Komisaruk and Dr. Beverly Whipple have carefully studied the orgasm, especially the female one, focusing on the body's nervous system. "Stimulating the rectum in addition to the clitoris, vagina and cervix could add to the quality — complexity, intensity and consequently pleasurableness — of orgasm," they wrote in 'The Science of Orgasm'. Clearly, double penetration — whether with two penises, a penis and a sex toy, or two toys — can be exceptionally pleasurable. The key? Wanting to do it, feeling comfortable, very aroused and very well lubricated.
Obviously, before performing double penetration, you should first begin with anal penetration. It's best to start with a gentle massage around the anus and then move on to butt plugs. Smaller ones are fantastic dilators and are used to train your muscles for more intense stimulation. They're absolutely essential as far as foreplay is concerned. You should be highly aroused before receiving double penetration. Also remember that however much you'd like it to, the anus, unlike the vagina, does not lubricate naturally. So, get a good lubricant and don't be stingy when applying it. Good lubrication ensures more comfortable and pleasurable penetration.
The anus, vagina, and clitoris are teeming with nerve endings —stimulating them together is the ultimate Pleasureland experience. Now, imagine enjoying your favourite meal — a selection of the tastiest starters, a hearty main course, a delicious dessert and lashings of your preferred tipple — all in the company of your most cherished friends. Now, imagine all this minus the calories and without the hangover in the morning. Sounds good, doesn't it? Well, this is what the pleasure of double penetration can feel like. Just take it nice and slowly, whet your appetite and leave plenty of room for dessert — you'll have the most spectacular orgasms of your life. Let go of your fears and taboos. Open up your mind and body to a pleasure that'll break down your resistance.