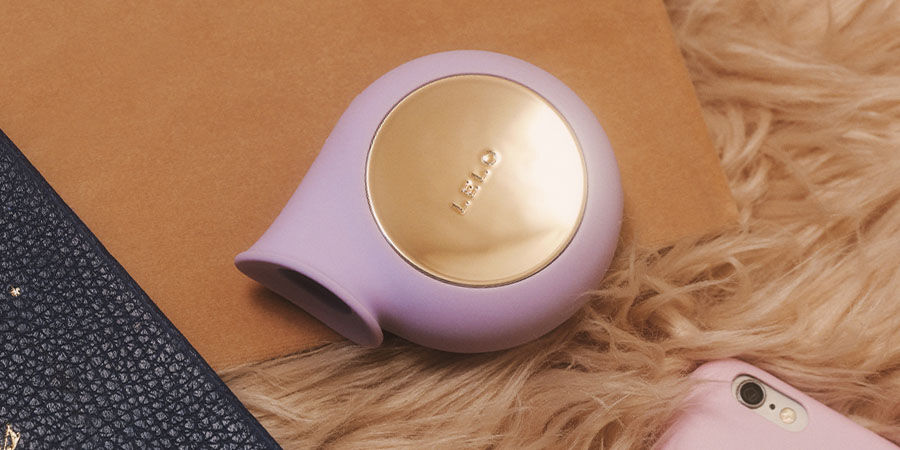 "Female sexuality has been locked in shame and ignorance since the beginning of time. Therefore, it's not surprising that people don't know their own anatomy. It's our cultural inheritance," Australian urologist Helen O'Connell told the Spanish newspaper 'El País' in an interview. Oh, cursed and despicable legacy! Some are left titles and palaces — while we inherit the privilege of suppression. To be honest, we would have preferred some land to plant potatoes. So, they get pleasure from penetrating. And, us? Well, we get it by being penetrated — obviously! What a bore the clitoris is — just a useless lump that nothing can be inserted into! Well, hold your horses! It turns out that this organ — which has been forgotten, vilified, condemned to oblivion, and in the worst case mutilated (an atrocity that is still practised in some parts of the world) — conceals all its magic on the inside. Actually, the so-called 'little button' is neither little nor button-shaped. There really is much more than meets the eye. It measures between 8 and 12 centimetres, has twice as many nerve endings as the glans of the penis (8,000 to be precise), and it's the only human organ that exists with the sole purpose of making us happy. But do we give it the attention it needs? Judge for yourself. According to a study involving 52,000 Americans and published in the Archives of Sexual Behaviour in 2018, 95% of heterosexual men reach orgasm with a partner — something only 65% of heterosexual women achieve.
In an illustration by famed Spanish cartoonist Flavita Banana, you see a girl looking at her genitals with a clitoral sucker in her hand as she exclaims "and to think it was capitalism that brought you out!". The cartoon couldn't be a better depiction of the reality we are living in. The sex toy industry have made female masturbation and clitoral stimulation acceptable. They've encouraged conversations about it, inspired the publication of an infinte number of articles about it; they've put the subject on the table and the pleasure within reach. The LELO Sona was and is an overwhelming success. It's one of the best selling suction devices in the world. It's also a luxury toy — as are all the products made by the Swedish company. Because if we're going to invest in a new clitoral sucker, we want one that'll make us believe in Santa Claus again. LELO have taken one giant step forward and achieve this feat with their Sila.
Have we tried it? Of course. This beautiful little sucker that resembles a sea snail has delighted us with its enchanting siren song. Inspired by the technology found in the Sona, it has a much wider mouth for full clitoral stimulation. Without the need for direct contact and by means of sonic waves that move to the rhythm of eight different patterns, the pleasure breaks through and overflows into the very centre of your being. It begins with a slight murmur, a tickle that awakens the senses and moves towards pulses so powerful that they seem to be the work of Bonham from Led Zeppelin himself.
Rechargeable, completely waterproof for more inspiring baths than Archimedes and silent for the most discreet pleasure. The Sila is made of hypoallergenic medical silicone. Indeed, it's so soft that the enjoyment begins when you first hold it in your hands. LELO has carefully studied the female anatomy and produced the ultimate pleasure object. Let yourself be pampered and you'll scream "Eureka!". You have our word.
If you're looking for more reviews, this is how sexologist and writer Valerie Tasso describes this little jewel:
No. Contrary to what you may think, It's not just another clitoral massager. Just like the SONA 2 CRUISE, it makes use of sonic waves. Therefore, there's no direct contact with your clitoris, and it can even stimulate the inner part of this pleasure organ. It also boasts another impressive feature: its mouth is bigger and wider than the the SONA's, so it stimulates more of your intimate area. In addition to your clitoris, you can move it all over your orgasmic platform as you please.
When I tried SILA, I inevitably started to compare it with SONA 2 CRUISE. One is not better than the other. They are different and, indeed; complementary. The stimulation provided by SILA is softer and more progressive, allowing you to reach an incredibly sensual orgasm. I call it "snail" because its shape reminds me of that mollusc due to its rounded shape. But this is also because the feeling of pleasure that you get with SILA rises like a spiral — like the spirals that cover a snail shell. It also feels so soft to the touch, thanks to LELO's own ultra-soft antibacterial medical silicone that it's an absolute pleasure to hold in your hand and between your legs.
A trick for double enjoyment: use SILA to start masturbating. And then continue with SONA 2 CRUISE... if you haven't already experienced pleasure —which I sincerely doubt! ;-)